Why to buy device if you need it only for short period?
Especially for mobile application developers Gamma Test provides a mobile devices rent for software testing. Even more! We are giving devices just in configuration you need, including performance, OS version and additional features (network support etc.)
Are you looking for device with old OS version?
Do you doubt that your app will work on slow device?
Rent a mobile device or OS based special toolkit to test you app on 5-10 real devices by the price of one
Phones | Tablets | Android developers toolkits | iOS developers toolkits
Phones rent
Samsung Galaxy Y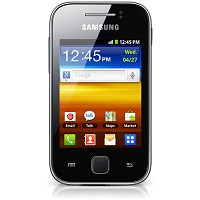 General: Perfectly suites for testing Android applications on low performance devices with small screen
OS: Android 2.3.5 (Gingerbread) (upgradeable to 2.3.6)
Screen: 240×320 pixels, 3.0 inch (133 ppi pixel density) TFT capacitive touchscreen, 262144 colors, 18-bit, 60Hz Refresh Rate
CPU: Broadcom BCM21553 ARM11 832 MHz processor, ARMv6
Removable storage available
Network and connectivity: GSM 850/900/1800/1900, HSDPA 7.2 Mbps 900/2100, WiFi (802.11 b/g/n) Bluetooth 3.0

| | |
| --- | --- |
| Period | Rent price (per day) |
| 1 day | 0.99€ (0.99€) |
| 3 days | 2.59€ (0.86€) |
| 7 days | 4.99€ (0,71€) |
| 2 weeks | 7.99 (0,57€) |
| 1 month | 14.99 (0,49€) |
Samsung Galaxy Ace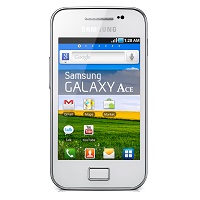 General: Phone for testing applictions on mini / medium devices
OS: Android v2.3.6 (Gingerbread) unofficially upgradable to 4.4.2 KitKat via CyanogenMod 11
Screen: TFT LCD, 320×480 pixels HVGA (165 ppi) 16M colors
CPU: 800 MHz Qualcomm MSM7227-1 Turbo, ARMv6
Removable storage available
Network and connectivity: 3G 850/900/1800/1900 MHz; 3.5G HSDPA 7.2 Mbps 900/2100 MHz, Wi-Fi 802.11 b/g/n

| | |
| --- | --- |
| Period | Rent price (per day) |
| 1 day | 1.69€ (1.69€) |
| 3 days | 4.49€ (1.49€) |
| 7 days | 7.99€ (1,14€) |
| 2 weeks | 14.99€ (1,07€) |
| 1 month | 26.99€ (0,89€) |
Samsung Galaxy Note 3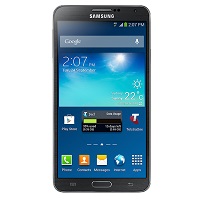 General: Phone for testing powerful applications on premium-class Android devices
OS: Android 4.3 "Jelly Bean"
Screen: 5.7 in (145 mm) Full HD Super AMOLED 388 ppi (1920×1080) (PenTile matrix) (16:9 aspect ratio)
CPU: 8-core 1.9 GHz Cortex-A15 and 1.3 GHz Cortex-A7
Removable storage available
Network and connectivity: 3G 850/900/1800/1900 MHz; 3.5G HSDPA 7.2 Mbps 900/2100 MHz, Wi-Fi 802.11 b/g/n

| | |
| --- | --- |
| Period | Rent price (per day) |
| 1 day | 5.99€ (5.99€) |
| 3 days | 16.49€ (5.50€) |
| 7 days | 29.99€ (4.28€) |
| 2 weeks | 54.99€ (3.93€) |
| 1 month | 99.99€ (3.33€) |
Samsung Galaxy S3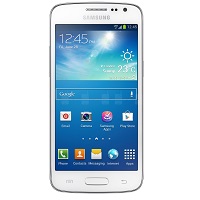 General: One of the most popular Android Phones in the world that could be taken an ethalon for Android phone application testing
OS: Android 4.0.4/4.1.2 "Ice Cream Sandwich" / "Jelly Bean" (TouchWiz "Nature UX" GUI)
Screen: 4.8 in (120 mm) HD Super AMOLED (720×1280)
CPU: 1.4 GHz quad-core Cortex-A9
Removable storage available
Network and connectivity: 2G GSM/GPRS/EDGE – 850, 900, 1800, 1900 MHz, 3G UMTS/HSPA+/CDMA2000 – 850, 900, 1700, 1900, 2100 MHz, 4G LTE – 700, 800, 1700, 1800, 1900, 2600 MHz, Wi-Fi (802.11 a/b/g/n) Wi-Fi Direct

| | |
| --- | --- |
| Period | Rent price (per day) |
| 1 day | 3.49€ (3.49€) |
| 3 days | 9.99€ (3.33€) |
| 7 days | 17.99€ (2.57€) |
| 2 weeks | 32.99€ (2.36€) |
| 1 month | 59.99€ (2.00€) |
Samsung Galaxy S4 Mini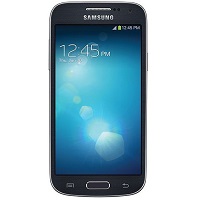 General: One of the most popular Android Phones in the world that could be taken an ethalon for Android phone application testing
OS: Android 4.2.2 "Jelly Bean"
Screen: 4.3 in (110 mm) RGB 540x960 px qHD (256 PPI)
CPU: 1.7 GHz dual-core Krait 300
Removable storage Up to 64 GB microSDXC
Network and connectivity: 2G GSM/GPRS/EDGE – 850, 900, 1800, 1900 MHz, 3G UMTS/HSPA+ – 850, 900, 1900, 2100 MHz, Wi-Fi (802.11a/b/g/n); Wi-Fi Direct; Bluetooth 4.0;

| | |
| --- | --- |
| Period | Rent price (per day) |
| 1 day | 3.99€ (3.99€) |
| 3 days | 10.99€ (3.66€) |
| 7 days | 19.99€ (2.86€) |
| 2 weeks | 36.99€ (2.64€) |
| 1 month | 66.99€ (2.23€) |
IPhone 4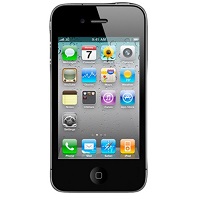 General: Ethalon for testing iPhone applications
OS: Preinstalled by request (from iOS 4.0 to iOS 7.1.1
Screen: 3.5 in widescreen 960×640 resolution at 326 ppi
CPU: ARM Cortex-A8
Removable storage Not available
Network and connectivity: Bluetooth 2.1 + EDR, GSM model: quad-band GSM/GPRS/EDGE, (800, 850, 900, 1,800, 1,900 MHz), Quad-band UMTS/HSDPA/HSUPA, (800, 850, 900, 1,900, 2,100 MHz), Wi-Fi (802.11 b/g/n)

| | |
| --- | --- |
| Period | Rent price (per day) |
| 1 day | 3.99€ (3.99€) |
| 3 days | 10.99€ (3.66€) |
| 7 days | 19.99€ (2.86€) |
| 2 weeks | 36.99€ (2.64€) |
| 1 month | 66.99€ (2.23€) |
IPhone 5C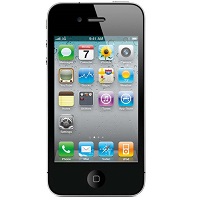 General: Ethalon for testing latest iPhone applications
OS: Preinstalled by request (from iOS 7.0 to iOS 7.1.1)
Screen: TFT LCD, 640×1136 pixels (326 ppi)
CPU: 1.3 GHz dual-core
Removable storage not available
Network and connectivity: GSM, 3G, EVDO, HSPA+, LTE, Wi-Fi (802.11 b/g/n)

| | |
| --- | --- |
| Period | Rent price (per day) |
| 1 day | 5.99€ (5.99€) |
| 3 days | 18.49€ (6.16€) |
| 7 days | 33.99€ (4.86€) |
| 2 weeks | 60.99€ (4.36€) |
| 1 month | 109.99€ (3.67€) |
NOKIA Lumia 620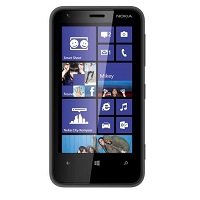 General: Phone for testing Windows Phone applicatioтs
OS: Windows Phone 8
Screen: 10 point Multi-touch capacitive touchscreen, 800×480 px
CPU: 1.0 GHz dual-core Qualcomm Krait MSM8227
Removable storage Hot Swappable, MicroSD (up to 64 GB)
Network and connectivity: GSM/GPRS/EDGE 850/900/1800/1900, HSPA 850/900/1900/2100, Wi-Fi,

| | |
| --- | --- |
| Period | Rent price (per day) |
| 1 day | 2.49€ (2.49€) |
| 3 days | 5.99€ (2.00€) |
| 7 days | 10.99€ (1.57€) |
| 2 weeks | 18.99€ (1.36€) |
| 1 month | 33.99€ (1.13€) |
NOKIA Lumia 1320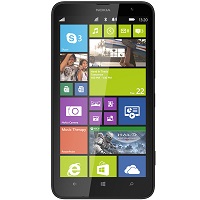 General: Testing on LUMIA 1320 is the perfect choice if you are looking the ways to improve your mobile app
OS: Windows Phone 8
Screen: 6" multi-touch capacitive touchscreen, 1280x720 px
CPU: 1.7 GHz dual-core Qualcomm
Removable storage MicroSD (up to 64 GB)
Network and connectivity: GSM/GPRS/EDGE, HSPA+, 4G LTE Rel. 8 (UE Cat 3), Wi-Fi

| | |
| --- | --- |
| Period | Rent price (per day) |
| 1 day | 3.99€ (3.99€) |
| 3 days | 10.99€ (3.66€) |
| 7 days | 19.99€ (2.86€) |
| 2 weeks | 36.99€ (2.64€) |
| 1 month | 66.99€ (2.23€) |
Tablets rent
Samsung Galaxy Tab 2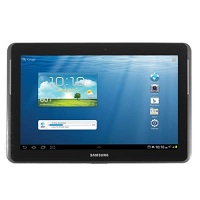 General: Ethalon to test Android apps for tablets
OS: Android 4.0 Ice Cream Sandwich (upgradable to 4.1.2 Jelly Bean and to 4.2.2 Jelly Bean)
Screen: 1280x800 px, 10.1", Multi-touch screen
CPU: 1.0 GHz dual-core TI OMAP4430 (Cortex A9) SoC processor
Removable storage microSDXC slot (up to 32 GB)
Network and connectivity: EDGE/GPRS 850/900/1800/1900 MHz (3G & WiFi model), Wi-Fi 802.11a/b/g/n, Bluetooth 3.0, HDMI by external cable

| | |
| --- | --- |
| Period | Rent price (per day) |
| 1 day | 3.49€ (3.49€) |
| 3 days | 9.99€ (3.33€) |
| 7 days | 17.99€ (2.57€) |
| 2 weeks | 32.99€ (2.36€) |
| 1 month | 59.99€ (2.00€) |
Samsung Galaxy NOTE 10.1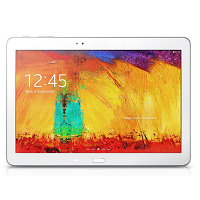 General: Ethalon for testing Android apps for tablets with stylus
OS: Android 4.0.4 Ice Cream Sandwich with TouchWiz UI, upgradeable to Android 4.4.2 KitKat
Screen: 1280×800, 10.1"
CPU: 1.4 GHz quad-core ARM Cortex-A9
Removable storage up to 64 GB with microSD card
Network and connectivity: 3G, WiFi

| | |
| --- | --- |
| Period | Rent price (per day) |
| 1 day | 4.99€ (4.99€) |
| 3 days | 13.99 (4.66€) |
| 7 days | 24.99€ (3.57€) |
| 2 weeks | 45.99€ (3.29€) |
| 1 month | 83.99€ (2.80€) |
ASUS Google Nexus 7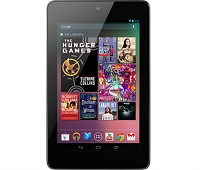 General: The Galaxy Nexus is one of the few smartphones recommended by the Android Open Source Project for Android software development
OS: Android 4.3 Jelly Bean (Upgradable to 4.4.2 KitKat)
Screen: 7.02", 1920×1200, (323 ppi)
CPU: 1.51 GHz quad-core Krait 300
Removable storage available
Network and connectivity: WiFi only

| | |
| --- | --- |
| Period | Rent price (per day) |
| 1 day | 3.99€ (3.99€) |
| 3 days | 10.99€ (3.66€) |
| 7 days | 19.99€ (2.86€) |
| 2 weeks | 36.99€ (2.64€) |
| 1 month | 66.99€ (2.23€) |
iPAD I Generation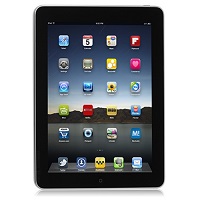 General: Perfect choice to test iPad app performance
OS: iOS 5.1.1
Screen: 1024×768 pixels at 132 ppi
CPU: 1 GHz ARM Cortex-A8
Removable storage not available
Network and connectivity: 3G, Wi-Fi 802.11 a/b/g/n

| | |
| --- | --- |
| Period | Rent price (per day) |
| 1 day | 2.99€ (2.99€) |
| 3 days | 7.99€ (2.66€) |
| 7 days | 14.99€ (2.14€) |
| 2 weeks | 27.99€ (2.00€) |
| 1 month | 49.99€ (1.67€) |
iPAD 2 Mini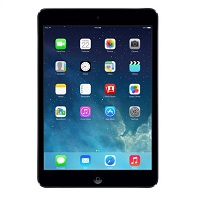 OS: Preinstalled by request (iOS 6.0 up to 7.1.1)
Screen: 7.9" 1024 × 768 px at 163 PPI
CPU: 1 GHz Apple dual-core A5
Removable storage not available
Network and connectivity: 3G, WiFi

| | |
| --- | --- |
| Period | Rent price (per day) |
| 1 day | 3.99€ (3.99€) |
| 3 days | 10.99€ (3.66€) |
| 7 days | 19.99€ (2.86€) |
| 2 weeks | 36.99€ (2.64€) |
| 1 month | 66.99€ (2.23€) |
iPAD 3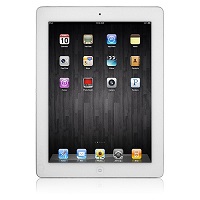 OS: Preinstalled by request (from iOS 5.1 to iOS 7.1.1)
Screen: 9.7" 2048 × 1536 px (264 ppi)
CPU: 1 GHz[2] dual-core ARM Cortex-A9
Removable storage not available
Network and connectivity: Wi-Fi (802.11a/b/g/n), Bluetooth 4.0

| | |
| --- | --- |
| Period | Rent price (per day) |
| 1 day | 5.99€ (5.99€) |
| 3 days | 16.49€ (5.50€) |
| 7 days | 29.99€ (4.28€) |
| 2 weeks | 54.99€ (3.93€) |
| 1 month | 99.99€ (3.33€) |
Android developers toolkits
Android developer professional toolkit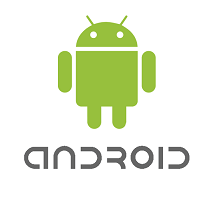 About toolkit: includes Samsung Galaxy Tab 2 + Samsung Galaxy Note 10.1 + Samsung Galaxy Y + Galaxy Note 3 + Galaxy S3 + Galaxy S4 Mini + Asus Google Nexus 7

| | |
| --- | --- |
| Period | Rent price (per day) |
| 1 day | 23.99€ (23.99€) |
| 3 days | 63.99€ (21,33€) |
| 7 days | 116.99€ (16.71€) |
| 2 weeks | 212.99€ (15.21€) |
| 1 month | 386.99€ (12.90€) |
iOS developers toolkits
iOS professional toolkit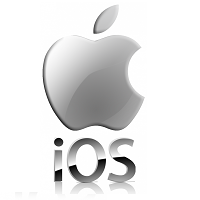 Professional toolkit includes IPad I + Ipad II + Ipad III + Iphone 4 + Iphone 5c

| | |
| --- | --- |
| Period | Rent price (per day) |
| 1 day | 23.99€ (23.99€) |
| 3 days | 64.99€ (21.66€) |
| 7 days | 118.99€ (17.00€) |
| 2 weeks | 215.99€ (15.43€) |
| 1 month | 392.99€ (13.10€) |